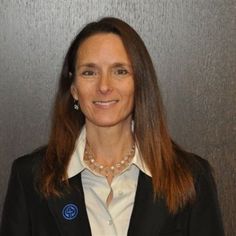 Tracie Thor
Senior Director of Talent, Texas Market, Seton
Tracie Thor is currently the Senior Director of Talent for the Texas Market. Tracie started with Seton in February 2008 as Senior HR Generalist supporting the new Williamson facility as well as a few smaller organizations. In March 2010 Tracie transitioned to the Talent Acquisition Team as Executive Recruiter for a few years before being blessed to move into OD.
Tracie with her Master's in Organizational Management coupled with 20+ years of HR Professional experience uses her experiences to give back to the HR Profession as an adjunct professor at Concordia University. Tracie loves to inspire others to learn, grow and develop themselves in the field of Human Resources and Business.
Tracie is passionate about staying connected with the community in which she lives in. She actively volunteers her time along with her family in events such as fund raisers, health fairs, job fairs, presenting at local schools, and any other way she can find to give back to those less fortunate. She also serves as President on the Board at Williamson County Human Resource Management Association, a SHRM Chapter affiliate.
If Tracie is not spending time with her family, at work, church, school, or volunteering her time, you will find her curled up reading a good book, running, or out riding horses, her other personal passions. Tracie feels blessed to have a supportive and loving family, strong ties with her church, great friends, and a job at Seton and Concordia that she loves and which is aligned to her own personal values and beliefs.