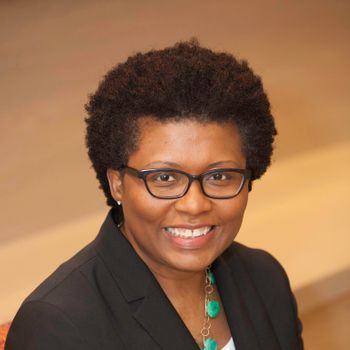 April Hawkins
Assistant Vice President, MetLife Foundation
April Hawkins is an Assistant Vice President of MetLife Foundation and MetLife Corporate Contributions. She is responsible for managing global employee volunteering and engagement with nonprofit organizations and the social sector. During her tenure, she has aligned employee volunteer initiatives with MetLife Foundation's global focus on financial inclusion and increased skills-based and pro bono volunteer initiatives. She also leads development and implementation of MetLife Foundation's strategy in Europe, the Middle East and Africa.
Her previous grantmaking focused on neighborhood revitalization and youth development. Prior to joining MetLife Foundation, she was part of MetLife's Issues Management department where she researched and analyzed policy issues affecting the financial services industry. She is a member of the Committee Encouraging Corporate Philanthropy Service Impact Working Group and makes frequent presentations about corporate philanthropy, community involvement and volunteering.
She received a BA in History from Yale University and earned a certificate in Corporate Community Involvement Leadership from Boston College Carroll School of Management. A native of Cleveland, OH, she currently resides in New York City.