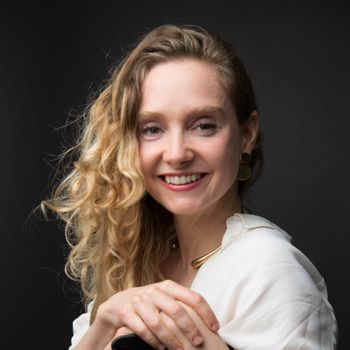 Gwendolyn Floyd
Founder, Soko
Gwendolyn Floyd is a venture-backed serial social entrepreneur and designer. She is a founder of 4 companies, and has 15 years of experience leading teams and projects working at the intersection of design, technology, and international development. Her work in human centered design and fashion supply chain innovation has been celebrated and awarded for its novel approach and measurably high social and economic impact.
Gwendolyn built off her expertise in mobile innovation and appropriate design to found the fashion-tech company Soko, which connects developing world artisan entrepreneurs to global market demand. Gwendolynleads business development and global strategy, connecting the two very different worlds across which Soko operates -- in Kenya, growing a distributed network of over 2500 artisan entrepreneurs that she connected to unprecedented mainstream market demand for their products from channels including Nordstrom and Anthropologie to Forever21 and countless prestigious boutiques and brand partnerships.
Gwendolyn's thought-leadership on ethical fashion, new models of global trade, and innovative supply chains has put her on the stage at SOCAP, SXSW, DEMOAfrica, and more. Her expertise and passion is in using the tools of entrepreneurship and design to accelerate systemic change that vastly improves the way the world buys and trades.
Gwen has been honored as an emerging global leader with awards from the World Bank, SXSW, Vodafone and USAID. She is also a fellow of several foundations and organizations including Louis Vuitton Moet Hennessy (the Rise fellowship), the Cordes Foundation and the Mulago Foundation (Rainer Arnhold Fellowship). Her work has been featured in FastCompany, CNN, Forbes, and the HuffingtonPost, and has been collected at the Smithsonian Cooper-Hewitt Museum and the New York Museum of Modern Art.