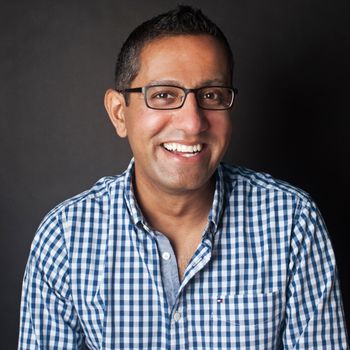 Jag Bath
CEO & President - Favor
Jag is the CEO & President of Favor. Under his leadership, Favor generated over $100 million in incremental sales to Texas businesses in 2017, completing 4 million deliveries, and helping delivery drivers (they call them Runners!) earn over $35 million, further contributing to the Texas economy. Favor has received $34 million in venture funding to date.
Jag joined Favor with a 15-year track record of scaling startups from early stage to successful mature companies, with a focus on product innovation and revenue creation. He was most recently the Senior Vice President of Product at RetailMeNot, Inc. – the world's largest marketplace for digital offers – attracting over 700 million visits to its mobile and desktop properties and facilitating an estimated $4.4 billion in gross retail sales in 2014.
Prior to RetailMeNot, Jag held several executive positions at the luxury retailer Gilt Groupe, including Vice President of Strategy and New Business, Vice President of Product Management and Engineering, and Acting CIO. Before his time at Gilt Groupe, Jag was the Director of Global Business Development at WeightWatchers.com – the world's leading weight management company, with over 1 million online subscribers. He also held several management positions at the company, during his almost 8-year tenure, in product development, marketing and international expansion, focused on the core product suite and the launch of the online subscription business in the UK, Europe, Australia and China.