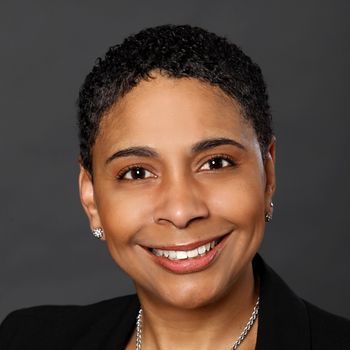 Janiece Evans-Page
VP of Global Philanthropy and Sustainability, Fossil Group
Janiece leads Fossil Group's efforts to make the biggest impact that Fossil can through global giving and sustainability. Fossil is on a journey to become a more sustainable company through focused initiatives which impact the planet, its employees and global communities. Janiece has led the Fossil Foundation since its inception in 2013. The Fossil Foundation partners with social entrepreneurs to unleash the power of youth. Since its launch, the Fossil Foundation has impacted over 250K young lives.
Prior to joining Fossil, Janiece was Assistant Vice President of Community Engagement at AT&T. Her cross-functional work experience also includes 20+ years at Hewlett-Packard Co. From 2006-2008, she was V.P./General Manager of HP's Imaging and Printing Attach Organization and successfully launched and grew this business to $600M+. From 2003-2006, she was HP's Global Director of Corporate Philanthropy and e-inclusion and led the transformation of HP's portfolio of strategic philanthropy programs with programs and projects in 18 countries.
Janiece currently serves on the Board of Directors of numerous non-profit organizations, i.e. College Summit, Dallas Holocaust Museum Center for Education and Tolerance, AT&T Performing Arts Center (Dallas), and Girl Scouts of Northeast Texas.
She earned a B.S. in Social Science/Organizational Behavior at the University of California at Berkeley, an Executive M.B.A. at Golden Gate University in San Francisco, and executive training certification at Duke University's Fuqua School of Business Executive Education Program.
Janiece is in love with her family and close friends! Family time, social activities, making an impact, and spirituality matter most in her life.