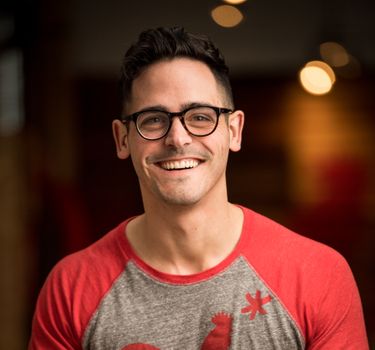 Joe DeLoss
‎Founder, Hot Chicken Takeover
Joe DeLoss is building a fried chicken empire by changing perspectives on HR and workforce development.
Though his career began as an investment bank analyst, Joe quickly left the cubicle to combine his passions for entrepreneurship and community impact. With ten years and handful of start-ups behind him, Joe has struck a nerve with his newest adventure, Hot Chicken Takeover. The restaurant concept sells Nashville-style hot chicken in an environment reminiscent of a family reunion.
To support rapid expansion of the concept, Joe relies on an unconventional workforce and management system. The majority of his team members have established criminal resumes alongside their professional ones – a message Hot Chicken Takeover isn't shy on communicating. For Joe, this approach is far from charitable; it's the lynchpin of HCT's success.
Joe speaks frequently on culture and HR. His message has carried across the country, ranging from BusinessWeek to the TODAY Show to adjunct instruction at The Ohio State University.