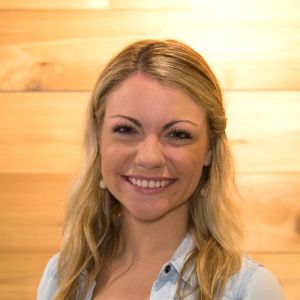 Jordan Bresler
Associate Director, RAD Office Tour and Co-founder, Native Color
Jordan has dedicated her career to the convergence of culture building, community development and impact, and bringing people together around a common mission.
She is an experienced marketing and PR consultant in Austin who has seen firsthand the value that a strong company culture can play in her clients' success. She is most interested in people development, specifically across recruitment and employee fulfillment.
To help promote the importance of deliberate company cultures in the Austin community, Jordan co-produced the inaugural RAD Office Tour in 2017. This first of its kind event featured fascinating approaches to workplace design that support healthy culture, the development of strong and collaborative teams, unique tips and tricks for creating productive work environments and more.
She is also a Co-founder of Native Color, an Austin-based sustainable apparel and accessories company that exclusively uses all-natural dyes and materials. You can often find her in the backyard, hand dyeing and stringing necklaces using indigo, madder root and turmeric to create something beautiful that also gives back to the environment.
Jordan is a member of the Development Board for the Down Syndrome Association of Central Texas (DSACT) and volunteers regularly with the local Austin CareBOX program. She is most fulfilled when making a positive impact.