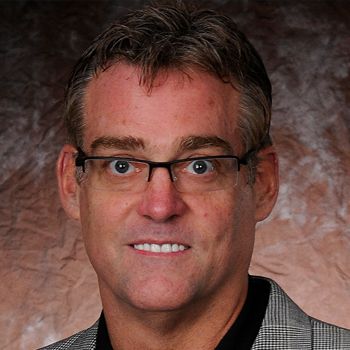 R.C. Buford
General Manager/President of Sports Franchises, San Antonio Spurs
R.C. Buford is the president of sports franchises for Spurs Sports and Entertainment (SS&E), and has been in this position since July, 2008. He also serves as the general manager of the San Antonio Spurs, while overseeing the sports administration for the other teams in the SS&E family (the Austin Spurs, the San Antonio Silver Stars, and the San Antonio Rampage).
Buford started his coaching career at the University of Kansas in 1983, where he was assistant coach for the team that won the 1988 NCAA Championship as well as the 1985-86 squad that advanced to the Final Four. In 1988 he joined the San Antonio Spurs as an assistant coach, and during his four seasons with the Spurs, the team won back-to-back Midwest Division titles in 1990 and 1991. Buford then joined the Los Angeles Clippers in 1992 as first assistant Coach. He also served as an assistant coach at the University of Florida during the 1993–94 season, making school history - the team advanced to the Final Four for the first time. In 1994, Buford returned to the Spurs as the team's head scout, and became the Spurs director of scouting in 1997. He was promoted to vice president and assistant general manager in the summer of 1999, and named the Spurs general manager in July of 2002.
Buford played collegiate basketball at Texas A&M University and Oklahoma State before receiving his degree from Friends University. He is involved in the NBA Basketball Without Borders Africa Camp, and serves on the Board of Directors of PeacePlayers International. Buford is also a member of the Fuqua/Coach K Leadership and Ethics (COLE) Advisory Board.
R.C. and his wife, Beth are both active with the Juvenile Diabetes Research Foundation as well. They have a son, Chase, a daughter, C.C, and in 2004 and 2007 they welcomed Alexs Wangmene (through the Basketball Without Borders program in Johannesburg), and Samer Jasser (through PeacePlayers International) to their family.