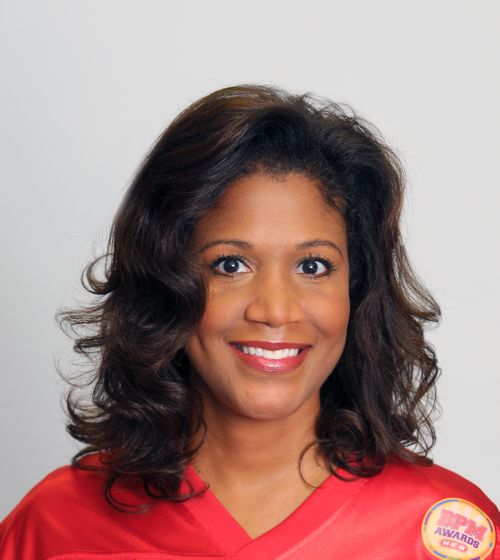 Mayerland Harris
Group VP - HR, H-E-B, Inc.
Today's world of Human Resources requires a strategic and creative approach to provide support and solutions to all areas of the business. With a mind full of "bright ideas," Mayerland Harris has been a key contributor to the success of H-E-B, an organization with a deep culture over 113 years strong that is in the midst of a digital revolution. She is known as an influential leader, nation al speaker and innovator in all facets of the HR spectrum. In an ever-evolving workforce, Mayerland's dynamic style allows her to lead through business growth, organizational change and through times of crisis.
A unique leader with almost three decades of combined Human Resources and store operations experience, she leads an impressive team of HR professionals including Field HR Managers, Recruiters, Training & Development Managers and Organizational Talent Managers. As the Group VP of HR, Mayerland provides human resources leadership for the Houston Food & Drug, Central Market, Smart Shop and Mi Tienda Divisions of H-E-B.
She develops the strategic and often unconventional direction to ensure alignment with key business initiatives. Her leadership team has the ability to create, implement and sustain solutions that impact employment, employee relations, benefits, compensation, training, and organizational design. As an example, Mayerland is the leader of all HR disaster relief efforts for H-E-B. In this role, she brings together HR teams from all areas of H-E-B to lead employee communication and assistance, pay practices, and relief efforts. She is most proud of the strong employee and community relief efforts that she was able to influence during Hurricane Harvey in 2017.
The daughter of a teacher with 30 years of experience, she naturally brings with her a love of learning and an ability to "see the possibilities" in any situation. Mayerland received her BBA from The University of Texas at Austin and her MBA from Texas A&M University. She currently sits on the boards of the Houston Food Bank, HR Houston, and the Strategic HR Advisory Board at Rice University. She is a lecturing Corporate Fellow for the MBA program at the University of Houston-Downtown and the TMI-Wharton Fellow Program at the University of Pennsylvania. As a nationally sought-after speaker for many conferences and public appearances, Mayerland's gift for storytelling provides her audience with someone relatable and certain to leave a lasting impression.
She resides in The Woodlands, Texas with her husband of 25 years. Mayerland is the proud parent of two college students; an engineering major at Georgia Tech and a business major at Texas A&M University. Some of her proudest moments in life involve experiences with her family and having the ability to touch many lives through her professional career.