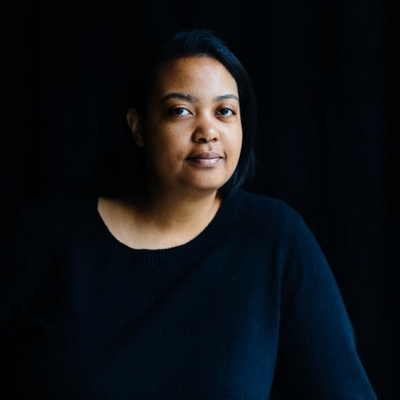 Arlan Hamilton
Founder and Managing Partner, Backstage Capital
Arlan Hamilton is a remarkable entrepreneur who built a venture capital fund from the ground up, while homeless. She is the Founder and Managing Partner of Backstage Capital, a venture capital firm dedicated to minimizing funding disparities in tech by investing in high-potential founders who are people of color, women, and/or LGBT. Started from scratch in 2015, Backstage has now raised more than $5 million and invested in more than 130 startup companies led by underestimated founders and has been featured in Fast Company, Forbes, Fortune, CNN Money, Inc., Entrepreneur, and Quartz. In October 2018, Arlan was featured on the cover of Fast Company magazine, making her the first Black woman who is not an entertainer or athlete to grace the cover.
Arlan entered the venture investing world from an unconventional path. Before launching Backstage Capital, she authored the groundbreaking blog "Your Daily Lesbian Moment", which she grew to a monthly readership of 50,000 fans worldwide. She has written for AOL, SuicideGirls, and Curve Magazine, and founded and published the internationally distributed indie magazine Interlude. Arlan is also a live music production professional, having served as a tour manager to numerous international artists including will.i.am, Toni Braxton, and Jason Derulo. Most recently she worked with Atlantic Records recording artist Janine.
In 2018, Arlan co-founded, along with Investment Partner Christie Pitts, Backstage Studio, a new venture studio designed to build products, services, and initiatives that serve the mission of eliminating underrepresentation in tech by empowering founders and their teams to succeed. Backstage is a fully-remote team that has quickly scaled to 38 employees working together with an ever-expanding roster of world-class mentors and partners. In April 2018, Arlan and Backstage Studio were the subject of Season 7 of the popular Gimlet Media podcast, StartUp. May 2018 saw Arlan and Backstage launching a $36m fund that will invest exclusively in Black women, $1m at time. In October 2018, Backstage Studio announced four accelerator programs, in Los Angeles, Detroit, Philadelphia, and London, UK. Beginning in Spring 2019, these accelerators will work with founders for three months to support them to reach their next milestone, through mentorship, investment capital, and access to resources and networks. Arlan was recently named on Fortune magazine's 40 under 40 list, as well as Vanity Fair magazine's The 2018 New Establishment List.