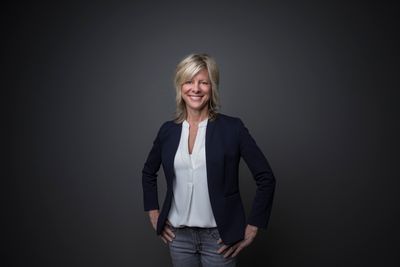 Kate Hogan
Vice President Learning and Development, Hagerty
Katherine (Kate) Hogan is a learning and development leader with more than 16 years of progressive talent and organizational development experience at Hagerty. She currently serves as Vice President of Learning and Development, where she designs and executes development strategies that support Hagerty's key initiatives and strategy.
Kate also creates and directs Hagerty's leadership development initiatives while maintaining oversight of corporate training, onboarding and overall employee engagement strategies. During her leadership, Hagerty has been recognized on FORTUNE's Great Place to Work® list and she championed Hagerty's inclusion in Training Magazine's Top 125 training organizations for the last 5 years.
Hagerty started as a small niche insurance agency and has evolved into an automotive brand focused on the love of cars and driving. The brand and business work in tandem to position Hagerty as a global leader in the industry. The brand – focused on passion, authenticity, trust, expertise and community – attracts and engages an ever-growing tribe of automotive enthusiasts. The business practices – including our hiring and training, investment in technology, commitment to transparency and alignment in strategic execution – allow the team to deliver the best products, resources and experiences.