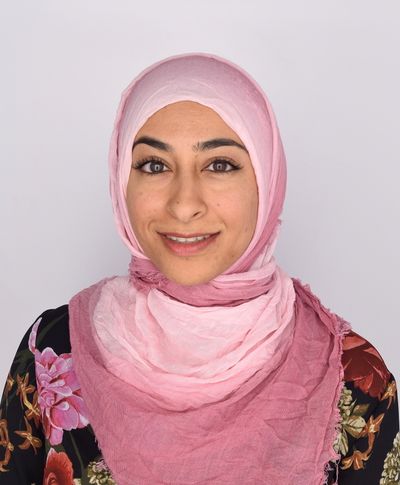 Muna Hussaini
Chief of Staff to the CTO, Indeed
For her day job, Muna Hussaini serves as the Chief of Staff to the CTO @ Indeed. She is passionate about getting things done, doing them right, and having fun in the process. Muna has played the role of project manager, program manager, change manager and mischief manager working across IBM, eBay, PayPal, and Magento. She has depth in IT, support, infrastructure, software, hardware, mobile, and business operations.
In addition to her tech work, Muna has managed Diversity & Inclusion programs at PayPal. She was responsible for increasing the number and proportion of women in technical and leadership roles while building an inclusive culture. Muna is most proud of launching Recharge, a program designed to bring technologists who have taken a career break back to work.
Wearing hijab post 9-11 made Muna a victim of several hate crimes. She uses her experiences to speak out against bigotry while redefining the Muslim American narrative. Muna is active in the greater Austin community and serves as president of the board for Muslim Space, Vice Chair for Emgage TX, board member for Interfaith Action of Central Texas, and advisory board member for Path Forward.
Muna is married with two kids and has a very large Hyderabadi family. She enjoys hiking and playing volleyball. On late nights, she can be found at Kerbey Lane enjoying a bowl of Kerbey queso. Last, but not least, Muna holds a business degree from the University of Texas at Austin and is a proud Longhorn. Hook 'em!