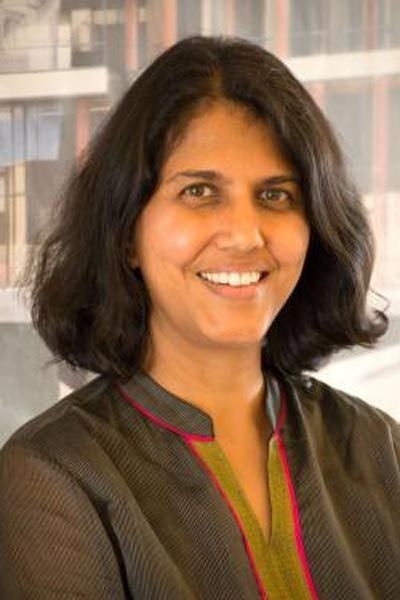 Dr. Maninder Kahlon
Vice Dean, Strategy & Partnerships, Associate Professor of Medicine, Dell Medical School
Dr. Mini Kahlon turns vision into strategy to guide the Dell Medical School in achieving its mission in education, research and clinical innovation. In addition to building the ecosystem of partners necessary to establish a new model for academic medicine in advancing the health of a region; Mini works with public, private and academic partners across Austin and the surrounding area to grow a model healthy city and advance health-related innovation.
Prior to joining the medical school, Mini was Executive Director and Chief Information Officer for the Clinical and Translational Science Institute (CTSI) at the University of California, San Francisco (UCSF). With cumulative funding of more than $200 million, CTSI at UCSF is one of the largest awardees of the Clinical & Translational Science Awards (CTSA) from the National Institutes of Health (NIH). The institute functioned as an innovation arm of UCSF, addressing opportunities and challenges in all aspects of research from early translational product-focused research to health care delivery redesign. At CTSI, she led national initiatives focused on health information technology; statewide initiatives to accelerate research and aggregate data from across the University of California system; and multi-partner grants funded by the NIH, National Science Foundation (NSF) and Patient-Centered Outcomes Research Institute (PCORI) that used data and technology to improve research and health.
Mini also brings management experience from Silicon Valley startups working on award- winning software and technologies, as well as the philanthropic social change sector where she worked to improve education. She is a City of San Francisco honoree for her volunteer efforts and has received awards for technology innovation in health in addition to having her work highlighted in the San Francisco Chronicle and Businessweek. Mini is a graduate of Bryn Mawr College and received her PhD in Neuroscience from UCSF.
Early priorities of the Partnerships & Strategy team include:
Developing the inclusive ecosystem necessary to envision and build a model healthy city/county.

Planning for the key resources and infrastructure necessary to support the goal of improving health in Travis County.

Developing and promoting a vision for making Austin a leader in health tech and digital health.

Creating programs to accelerate research specifically focused on improving health through collaborations within The University of Texas and with the broader life sciences community in Austin.

Advancing major partnerships necessary to achieve the Dell Medical School's broad- ranging goals.