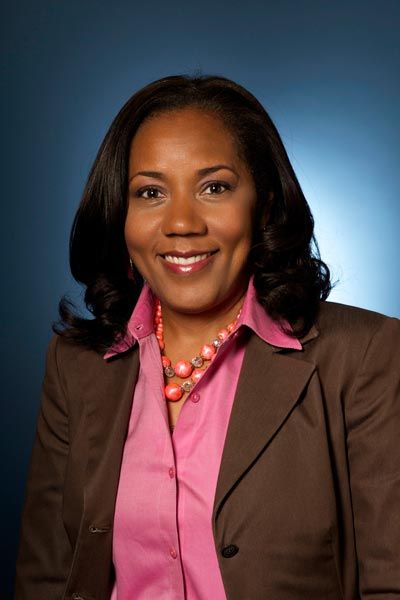 Barbara McAllister Whye
Director of Strategy & External Alliances, Diversity in Tech Initiative, Intel Corporation
Barbara is the Executive Director of Strategy and External Alliances in Intel's Global Diversity and Inclusion Office. In this role, Barbara leads the strategy and execution of prioritized programs and investments to fully execute and deliver tangible results against Intel's Diversity in Technology Initiative and $300M commitment. She is driven to improve access to technology careers and retention by creating opportunities for diverse talent that allow all to feel welcomed, challenged and valued. Barbara's current portfolio has a huge emphasis on Science, Technology, Engineering and Math(STEM) awareness, ecosystem development and retention in science and technology careers.
Barbara's passion for advancing STEM practices is rooted in her own personal story and the belief in STEM'S ability to fuel innovation, empower women and underserved youth, and transform lives. She is on the Board of Directors of Beyond12 and recently launched a Start with STEM parents initiative aimed at increasing the awareness of the significant value of STEM careers in our communities and lives.
Prior to transitioning to the philanthropic side of Intel, she spent 15 years in key leadership and project engineering roles responsible for acquiring and starting up new facilities for Intel Corporation worldwide. Barbara led operations for multiple international startups with fast paced ramps resulting in rich and rewarding cultural experiences. She and her family lived in Costa Rica for two years as Intel established a critical manufacturing presence there. She also led Intel's Corporate Affairs Group Shared Value and responsible innovation strategies aimed at transforming the philanthropic investments from being purely philanthropic to tangible business value investments. She is a Certified Executive Leadership Coach with the International Coach Federation (ICF) and a Professional Certified Facilitator with experience in the fields of program management, strategy development, and mergers/acquisitions. She is a graduate of the Business for Diplomatic Action Fellows Program that resulted in a 3 week global leadership exchange in the Middle East and is a recipient of the Intel Arizona Lifetime Diversity Achievement Award. She was recently awarded STEMconnector's 100 Diverse Corporate Leaders in STEM and is also the 2015 Recipient of the Society of Women Engineer's Spark Award.
Prior to joining Intel, Barbara worked in various engineering roles for both BellSouth and NCR Corporations. She has an undergraduate degree in Electrical Engineering and an MBA from the University of South Carolina. She is currently a PhD student at Arizona State University in Human Social Dimensions and Technology. Barbara enjoys traveling with her family, writing poetry and scrapbooking.