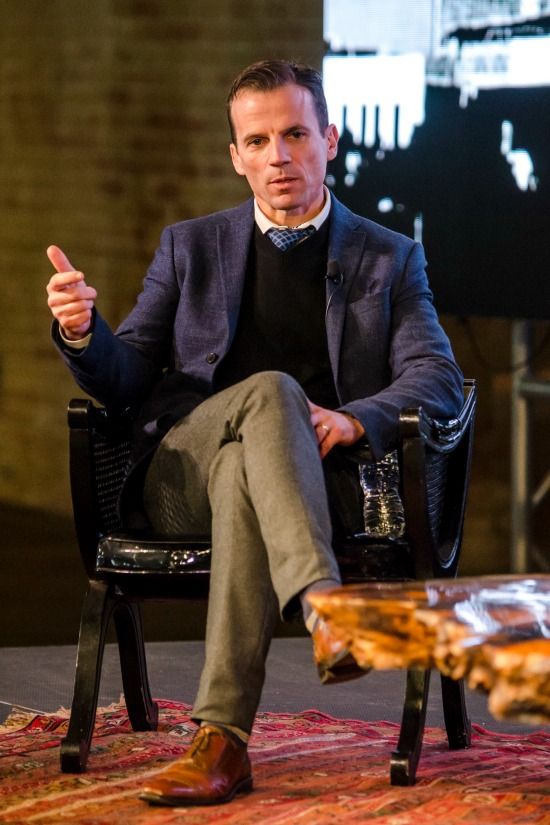 Chris Fussell
Chief Growth Officer, McChrystal Group LLC
Chris Fussell is a former Navy SEAL Officer and partner at McChrystal Group, a premier leadership and management consulting firm founded by General McChrystal and fellow SEAL David Silverman. Fussell leads the company's sales, branding, and client relations teams, bringing his Special Operations experience and his expertise in cross-functional collaboration and knowledge sharing within large, dispersed organizations.
Fussell was commissioned as a Naval Officer in 1997, and spent the next 15 years on US Navy SEAL Teams, leading SEAL elements in combat zones around the globe. From war torn Kosovo, to counterterrorism operations in Iraq and Afghanistan, to highly specialized efforts in the troubled areas of the Arabian Peninsula and North Africa, Fussell experienced the modern evolution of the US military's Special Operations community from a siloed bureaucracy struggling to keep up in a turbulent environment into an agile and effective network for counter- terrorism.
In his career as a Navy SEAL, Fussell served first on SEAL Teams Two and Eight, then in the Naval Special Warfare Development Group. During his time on the SEAL teams, he conducted and planned hundreds of operations against high value targets all around the world. He was then selected to serve as Aide-de-Camp to then-Lieutenant General Stanley McChrystal during General McChrystal's final year commanding the Joint Special Operations Command (JSOC), where they served a year together in Iraq. As McChrystal's right-hand man, Fussell was an integral part of team that made the Special Operations community's transformation into a successful, agile network possible. He was integral in establishing the communication and leadership systems that involved thousands of participants sharing information and experiences in real-time, across the world.
After returning from Iraq, Fussell wanted to explore the academic angle underpinning this shift he had witnessed in warfare in order to understand the theory behind what he and his colleagues had done in practice in Iraq. He went on to study Irregular Warfare from the Naval Postgraduate School, earning a Master's Degree and receiving the Pat Tillman Award for highest peer-rated Special Operations Officer in the program. His thesis work expanded upon his JSOC experience with fusion cells, focusing on the interagency collaboration and intelligence sharing processes that drove effective, cross-silo collaboration during the peak of the wars in Iraq and Afghanistan.
In 2012, Fussell left the Naval Special Warfare Development Group in order to join the McChrystal Group, a management and leadership consulting firm founded by General McChrystal and fellow former Navy SEAL David Silverman. At McChrystal Group, Fussell and his team are responsible for identifying and growing the firm's network and client base. Fussell is also an author of the firm's forthcoming management book, Team of Teams: New Rules of Engagement in a Complex World, coauthored with General McChrystal.
Outside of McChrystal Group, Fussell serves as a Senior Fellow for National Security at New America, a Washington, D.C.-based non-partisan think tank dedicated to understanding the next generation of challenges facing the United States. He is also actively involved in several non- profits dedicated to helping veterans and their families, and holds a seat on the Board of Directors for the Navy SEAL Foundation.