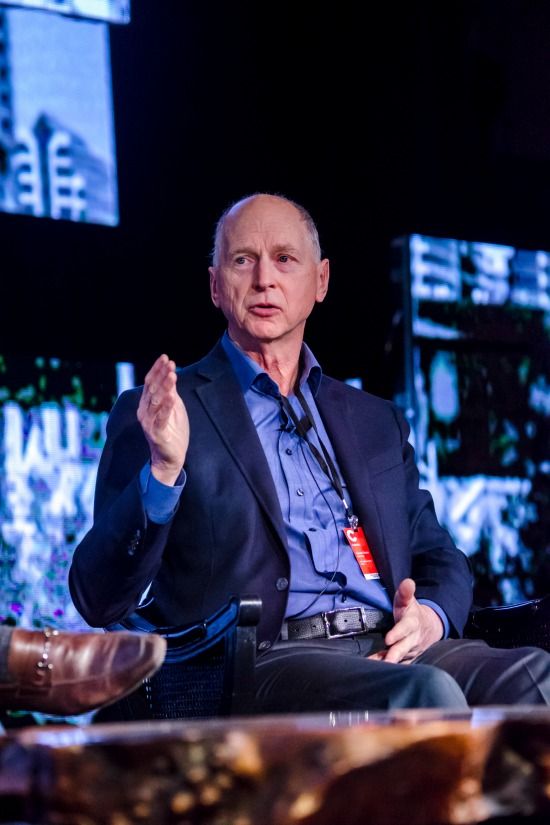 Garrett Boone
Chairman Emeritus and Co-Founder, The Container Store Inc.
Garrett Boone never considered a career in retailing. He grew up aspiring to become an architect, later opting for a bachelor's degree in European history from Rice University and a master's in history from the University of Texas at Austin.
In 1976 Boone and two friends, Dallas architect John Mullen, and Kip Tindell discussed opening a handmade furniture store. After two years, the idea came to Boone for an original retail concept following a visit to a home improvement show in Dallas in January, 1978. They decided to open a retail store offering exceptional, eclectic mix of products devoted to helping people organize and simplify their lives; The Container Store opened in Dallas July 1, 1978.
The Container Store is a FORTUNE magazine "100 Best Companies to Work For" 16 years in a row. In 2006, with Kip and Sharon Tindell, Boone was inducted into the Retailing Hall of Fame. In his role now as Chairman Emeritus, he attends new store openings, major celebrations, cultural events as well as conducting 'Selling with Garrett' seminars in the company's 75 stores.
In 2006, Garrett Boone co-founded Texas Business for Clean Air; an effort to derail a fast track initiative to construct 11 out dated coal-burning energy plants in North Texas. They promoted 'clean air is good for business in Texas' and recently were the subject of a Robert Redford documentaryFighting Goliath: Texas Coal Wars. TBCA was 2010 recipient of the CATEE Outstanding Nonprofit Organization of the Year.
In 2007 Boone was First runner-up for Texan of the Year awarded by The Dallas Morning News.
Boone sits on the Boards of The Trinity Trust and The Boone Family Foundation. He is Chairman of the Board for TreeHouse, Inc.; a new retail concept that provides sustainable, healthy, energy efficient solutions for the home. He is highly involved in the Great Trinity Forest plans, Paddling Trails and Bird Count Initiatives and is a member of the advisory boards for The Dallas Women's Foundation and Teach for America- Dallas–Ft. Worth. He is an advocate for public education and served on the Dallas ISD Star Commission to share business best practices with DISD.