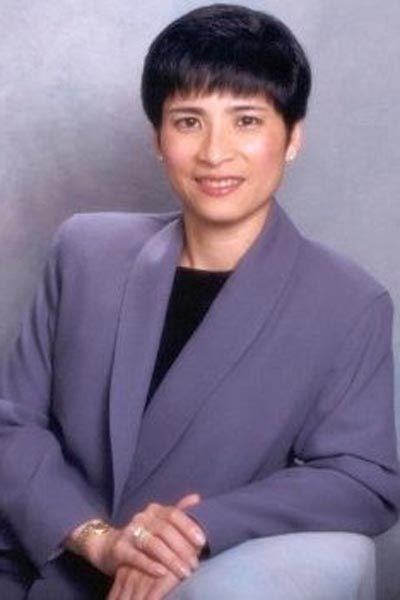 Duy-Loan Le
Senior Fellow, Texas Instruments
Duy-Loan Le is a highly accomplished Semi-Conductor Industry Expert and Technology Consultant gifted in global technology definition and development. Most recently, as a Senior Fellow of Texas Instruments (TI), she directed product & technology development & qualification with world-wide engineering teams, led all aspects of product launch execution & high-volume manufacturing, and worked with foundries, partners, and suppliers to support TI's global business & technical needs. In 2008, Mrs. Le helped to establish businesses in Vietnam and worked with local universities to update teaching curricula, create laboratories, and implement an annual national design contest to nurture future engineers. She holds 24 patents.
In 2002, Mrs. Le became the first Asian-American and the only woman in the company history to be named a TI Senior Fellow, the highest elected technical title. She began her career with TI as a memory design engineer at the age of 19 and was responsible for bringing up the multi-billion-dollar memory product line, with joint venture partners in five countries and three continents for the first time in TI's history. One of the Digital Signal Processor (DSP) products under her development leadership was recognized in the 2004 Guinness World Records while two of the DSP products under her operational management generated >$2B.
Throughout her career, Mrs. Le has received several prestigious awards, including Pink's Top 15 Women in Business, Women on the Move, Women of Vision: Leadership, Women In Technology International Hall of Fame (WITI), National Technologist Of The Year, Times People, Science Spectrum Trailblazer, Asian American Engineer of The Year, Outstanding Young Engineering Graduate Award, Outstanding Young Texas Exe Award from the University of Texas, Who's Who in the World, Vietnamese and American National Gala's (VANG) Golden Torch Award for Exemplary Citizenship, United States Congressional Recognition for Civic Leadership, California Senate Recognition for Outstanding Civic Leadership, Texas State Recognition for Leadership, and Houston's Leader.
She chairs the Compensation Committee for the Board of Directors at National Instruments Inc. and previously served on its Nomination & Governance Committee. Duy-Loan chairs the Technology Committee for the Board of Directors at eSilicon Corporation. Mrs. Le is recognized by the National Association of Corporate Directors as a NACD Board Leadership Fellow. Her extensive community service around the world is focused on education and Science-Technology-Engineering- Math (STEM).
Duy-Loan Le is a Registered Professional Engineer and holds an MBA from Bauer College of Business, University of Houston and a BSEE from the Cockrell College of Engineering, University of Texas.