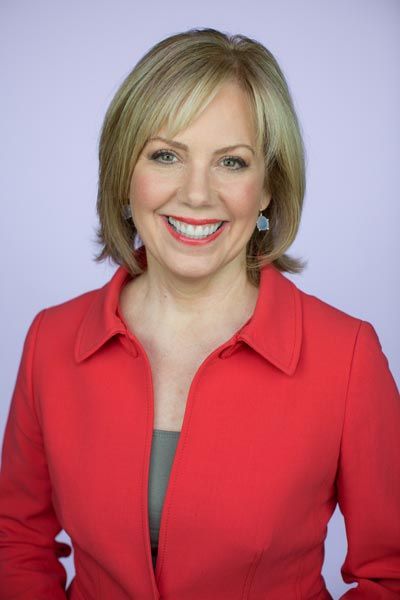 Ginger Hardage
Former Sr. Vice President, Culture & Communications, Southwest Airlines
As Senior Vice President Culture & Communications for Southwest Airlines Co., Ginger believes she has her dream job. Southwest Airlines is known for its legendary Culture and reputation, and the company is a perpetual standout on Fortune's Top 10 "Most Admired Companies in the World." Ginger oversees the activities that nourish that Culture and the internal and external Communications function for the largest domestic airline that carries 100 million Customers every year.
PRWeek has named Ginger to its 2014, 2013, 2012, and 2011 Top 50 Power List and previously as one of the 50 Most Powerful Women in Public Relations. As a nationally recognized public relations professional, Ginger was distinguished as one of Texas' Most Powerful and Influential Women in 2010; received the National Public Relations Achievement Award in 2009; was named "Legendary Communicator" by Southern Methodist University in 2007; and was selected for the James C. Bowling Executive-In-Residence Lecture Series at the University of Kentucky in 2005. The Texas Public Relations Association (TPRA) named her its PR Practitioner of the Year for 2000.
Ginger currently serves on the International Board of Trustees for the Ronald McDonald House Charities, the Arthur Page Society, and is the President of the Trinity Commons Foundation. She previously served on advisory boards of Novartis in Basel, Switzerland; Business Civic Leadership Center, an affiliate of the U.S. Chamber of Commerce; Big Brothers and Sisters of Metropolitan Dallas; Southwest Cares; and the Council of Public Relations Firms.
Before beginning her career at Southwest Airlines in 1990, Ginger held a variety of marketing and public relations positions at Maxus Energy Corporation, Diamond Shamrock Corporation, and Life Insurance Company of the Southwest.
Ginger earned a B.A. in advertising/public relations from Texas Tech University in Lubbock, Texas and was recognized as an outstanding alumna by the College of Mass Communications at Texas Tech University.
Ginger lives in Dallas with her husband, Kelly, and has grown stepsons, Patrick and Ross.